Lagoa Coffee Bag Gift Box
Coffee Bag Collection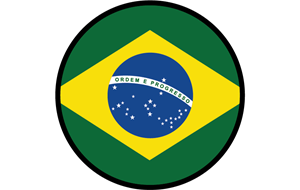 At 950 to 1,200 metres above sea level, the conditions are ideal for the cultivation of one of the most famous coffees in the world. The plantation, one of the oldest in the region of the "Campo das Vertentes", is home to big cats, wolves and hundreds of bird species, indicating attention and care is taken to manage the local ecosystem harmoniously. The annual harvest is limited and picked exclusively by hand. Twigs and leaves are first removed from the harvest. Ripe, green and overripe beans are then separated in a water tank. Finally, a part of the pulp is removed and the beans, together with some remaining mucilage, arenaturally dried in the sun. This brew yields an intense aroma of dark chocolate as it cools, and produces flavour notes of toffee and cracked hazelnuts.
Bacha Coffee offers exquisitely roasted single origin 100% Arabica coffees from every producing country in the world. These individually wrapped, single-serve drip coffee bags were specially conceived to allow the full aroma of each hand picked coffee to produce a perfectly balanced cup.
Preparation Method:
Step 1: Tear open the sachet from the slit at the top of right side.
Step 2: Gently open the filter bag by tearing along the perforation.
Step 3: Hook the paper clasps around your cup.
Step 4: Slowly pour water heated to (95°C)  over the coffee until you fill the cup. 
By BACHA COFFEE